Events
PAPSTAR Österreich Vertriebs AG receives the GREEN-BRANDS seal of approval with one star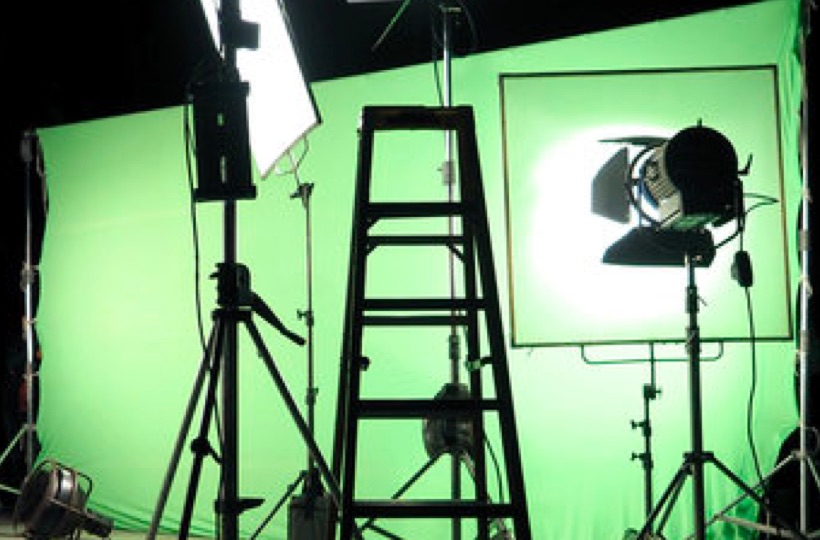 The international GREEN-BRANDS organization has now awarded 46 'green' Austrian companies and products, including PAPSTAR Austria Vertriebs AG, with the GREEN-BRANDS-Austria-Award 2020/2021. The celebration originally planned for November 2020 was made up for in the Palais Niederösterreich in Vienna due to the pandemic. The gala was moderated by ORF weather expert and climatologist Christa Kummer. More than 260 guests were there.
Hubert von Goisern, actually Hubert Achleitner, internationally known singer and musician, received the award as 'GREEN BRAND Austria Personality 2020'. In his laudation, Werner Kogler, Austrian Vice Chancellor and Federal Minister for Art and Culture, among other things, honored von Goisern as one of the most important Austrian 'ambassadors for international relations through music', who created hymns that pointed to the dangerous changes in the earth and aroused people.
'Shaping the future with innovative strength!'
The songwriter and most prominent representative of new folk music, more precisely of alpine rock, was very honored by the award and emphasized in his statement that 'we should listen to each other more in order to show respect and learn!' This is more important than ever in these times when the climate is changing massively and entire species are threatened with extinction: 'We are transforming nature - mountains, rivers, forests - into stocks and money. It really can't And we are now experiencing that it is not. Technology will not save us. We have to shape the future with our creativity and innovative strength,' says the 68-year-old: 'We are facing an abyss and need this new and sustainable ideas from such companies that are awarded today.'
PAPSTAR with 'outstanding improvements'
'With the award 'GREEN BRAND Austria' - after 2012, 2014, 2016 and 2018 - personalities, products, food, services and companies are honored for the fifth time who practice ecological sustainability and thus deserve high national and international recognition', headed Norbert R. Lux, GREEN BRANDS initiator and managing director, to honor the companies and products mentioned by Hubert von Goisern. GREEN BRANDS is honoring the commitment to climate and environmental protection, sustainability and ecological responsibility.
After an extremely successful re-validation with 'outstanding improvements' (Norbert R. Lux), PAPSTAR GmbH and PAPSTAR Österreich Vertriebs AG were awarded the new 2020/2021 logo 'Germany' and 'Austria'. The rate of increase was also officially announced. 'Congratulations on an outstanding improvement from 57 to 74 percent', said the original email from Norbert R. Lux: 'No company has ever succeeded in such an increase within two years!' The following topics were finally assessed by a high-ranking jury: corporate purpose, environmental management systems, corporate social responsibility, energy consumption, resource consumption, emissions, transport, water consumption, waste strategy, awareness-raising / internal and external communication.
Award as an important motivational boost
Peter Lieber, President of the Austrian Trade Association and patron of 'GREEN BRANDS Austria', emphasized in his welcoming address the importance of the award and the resulting boost in motivation for companies to continue on their chosen path. 'Sustainability affects everyone - everyone, but above all also companies. Because companies are the ones that should lead the way.' The GREEN BRANDS Austria 2020 book was also presented at the gala. All brands are presented in detail and partners and the GREEN BRANDS process are presented.
About GREEN BRANDS
GREEN BRANDS (www.green-brands.org) is an international, independent and independent brand evaluation organization and awards the GREEN-BRAND in international cooperation with market and opinion research institutes as well as independent institutions and societies in the field of environmental protection, climate protection and sustainability -Seal of approval. The GREEN-BRAND seal of approval is a registered and protected EU certification mark for ecological sustainability with an independent, transparent and neutral test procedure. The process for awarding GREEN BRANDS is unique worldwide and is divided into three phases. Brands qualify for the extensive GREEN BRANDS validation process on the basis of a representative survey of the population or on the basis of an appointment by an NGO (non-governmental organization, editor's note), an interest group or a jury member. Only when a benchmark is reached on the GREEN BRANDS index does the high-ranking jury, as the final authority, decide on the award and award of the seal.